We recommend you visit the attraction website before visiting for full details of their safety measures, opening times and booking information to avoid disappointment.
One of London's most recognisable and historic buildings, St Paul's Cathedral is an iconic feature of the London skyline. The cathedral sits on Ludgate Hill - the highest point of the City of London.
St Paul's is an Anglican cathedral, the seat of the Bishop of London and the mother church of the Diocese of London. Its dedication to Paul the Apostle dates back to the original church that was built on the site, founded in AD 604. The present cathedral dates from the late 17th century, and was designed in the English Baroque style by Sir Christopher Wren. Its construction was part of a major rebuilding programme in the City after the Great Fire of London.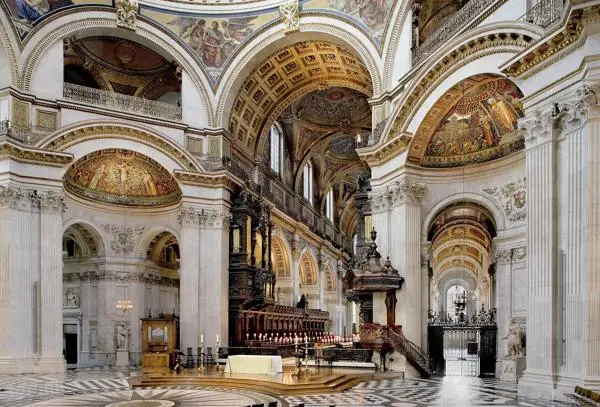 What to see?
Highlights of a visit to Sir Christopher Wren's masterpiece include the breathtaking view as from the nave, which is the long central aisle that leads to the dome, seeing and hearing the Grand Organ, which was first installed in 1695, visiting the tombs of Nelson and Wellington and climbing up the steps to the Stone Gallery or Golden Gallery to enjoy a panoramic view of London.
In the Crypt you'll find Oculus, a 270-degree film 'experience' that tells 1,400 years of St Paul's history. Visitors can explore using touchscreen multimedia guides or can join one of the scheduled guided tours on arrival. These are both included with the admission charge.
Check St Paul's Cathedral opening times to plan your visit.
Special services or events may close all or part of the cathedral at short notice. Check website for details.