#PictureTheCity - Photography Competition
Date updated: 6/08/2021
It's competition time!
Grab your camera or smartphone, hit the City's streets, take once-in-a-lifetime photos of iconic landmarks, secret gardens and world-class street art, and share your best pics with us on Instagram using #PictureTheCity.
With the City safely reopening and life returning to our favourite places, now's your chance to hit the streets, visit attractions and take pics that shows us what you see - now is the time to photograph the City like never before.
Filmed November 2020 adhering to COVID-19 safety measures throughout.
The competition
All you need to do to enter is share your photos of the City of London with us on Instagram using #PictureTheCity. Simple!
Entries will be judged within the following categories:
Nature in the City - capturing inner city flora, fauna and wildlife
Lights of the City - the stunning light of the City, whether natural or manmade
Architecture of the City - the iconic buildings that make up the City
The City Community - we may not be able to be as close as usual, but the sense of community remains
Young City of London Photographer - for entrants 17 and under
Remember that your photos do need to be of the Square Mile, the map below shows our boundaries but we always love a skyline pic taken from outside the City.
The deadline for entries is 11.59pm on Sunday 20 June 2021.
Here's our top location recommendations for your Insta-worthy pics
Meet the judges
Your entries will be judged by our expert panel - Nick Turpin, Hannah Starkey, Emmanuel Cole and Heather Cole.
Nick Turpin studied Photography at The University of Westminster in London, in 1990 he joined The Independent Newspaper shooting news, features and interview portraits. In 1998 Nick started a long career as a commercial photographer shooting above the line advertising around the world for clients such as IBM, Jaguar, Microsoft and Toyota. In 2000 Nick founded the first international Street Photography Collective iN-PUBLiC which has played a significant role in the contemporary resurgence of interest in Street Photography as an approach. In 2017 Nick's project 'On The Night Bus' picturing London commuters was published to much acclaim, he is also featured in Bystander: A History of Street Photography and Street Photography Now. Nick has taught Street Photography for Tate Modern, The Discovery Channel, Apple and is an Associate Lecturer in Photography at Oxford Brookes University.
Nick is currently based in London recording the deserted streets of the financial district for his project 'Exodus'.
Hannah Starkey was born in Belfast in 1971. She has received numerous awards throughout her career including the Vogue Condé Nast Award, 1997, the 3rd International Tokyo Photo Biennale's Award for Excellence, 1999 and the St. James Group Ltd Photography Prize, 2002.
Recent solo exhibitions include Centre Culturel Irlandais, Paris, France, 2016 and Maureen Paley, London, UK, 2015, as well as previous solo exhibitions at Tanya Bonakdar Gallery, New York, USA, 2013, Mead Gallery, Warwick Arts Centre, Coventry, UK, 2011, Church of Light, a commission by the German Protestant Church, Frankfurt, 2010, Irish Museum of Modern Art, Dublin and Castello di Rivoli, Turin both in 2000 and Cornerhouse, Manchester, UK in 1999. Hannah Starkey was invited to curate a room in History Is Now: 7 Artists Take on Britain, Hayward Gallery, London, UK and in 2014 she selected works for Magnum: One Archive, Three Views | BPB14, Part of Brighton Photo Biennale 2014, De La Warr Pavilion, Bexhill on Sea, UK. Her work was included in Transparency, Walker Art Gallery, Liverpool, UK, Adventures of the Black Square: Abstract Art and Society 1915 – 2015, Whitechapel Gallery, London, UK, 2015, Northern Ireland: 30 Years of Photography, Belfast Exposed and The MAC, Belfast, UK.
Hannah Starkey's photographs are represented in the collections of the Centraal Museum in Utrecht, Huis Marseille Museum for Photography in Amsterdam, Irish Museum of Modern Art in Dublin, Museo d'Arte Contemporanea Castello di Rivoli in Turin, Italy, Seattle Art Museum, Tate, and Victoria & Albert Museum (both in London). Starkey lives and works in London.
Hannah was appointed as the inaugural Guildhall artist-in-residence in 2019 to respond to the theme of Celebrating City Women. You can view her stunning images on the Celebrating City Women website.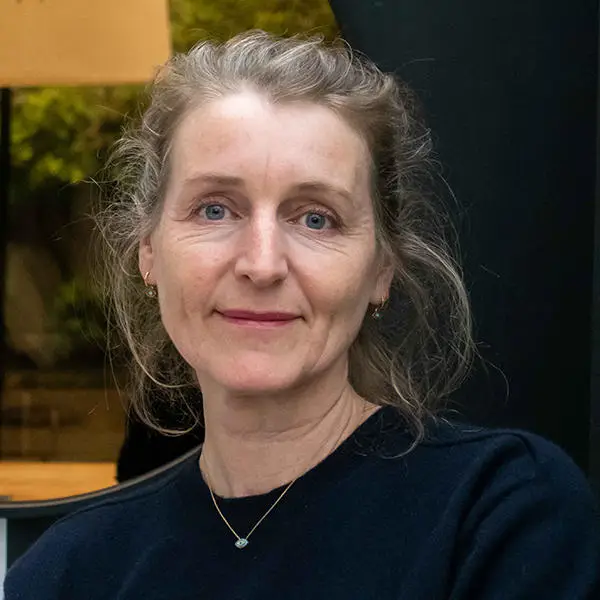 Emmanuel Cole is a photographer born and based in London. Raised in the east of the capital, the urban landscape forms a vital part of his work—its patchwork of architecture, its hidden patterns and geometry. Years spent walking the streets of the city, documenting its inhabitants, has developed his eye for portraiture and informed his aesthetic of lifestyle and street photography. He is at his happiest when on the move and searching out the fleeting moment.
Cole's Instagram account, @ecolephoto, has been his major creative outlet, seeing him accumulate over 100,000 followers and counting.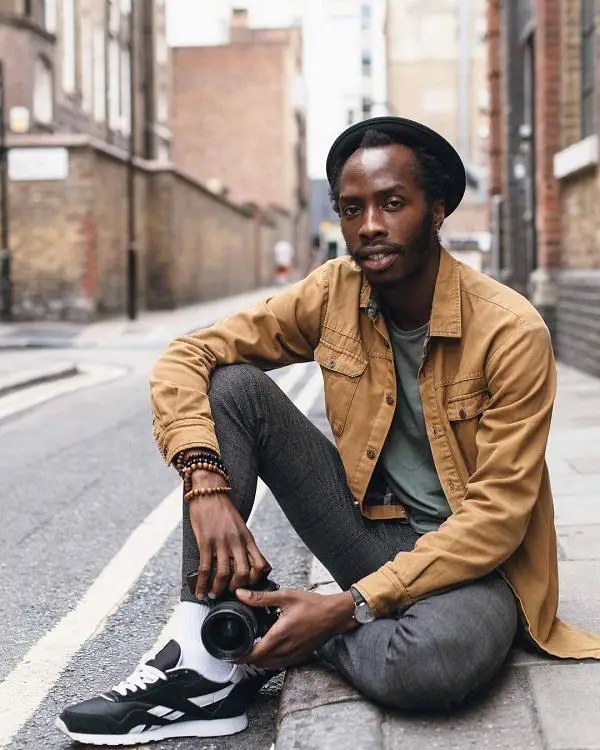 Heather's photography journey started in 2012 when she joined Instagram and became involved with some London based photography hubs on the platform. She bought her first camera a year later and is self taught. Heather's interests grew from street photography, to architecture and long exposure photography which is now firmly where her passion lies. Her favourite time to shoot is blue hour, that time after sunset as it is getting dark. Heather was once told that photography "is all about the light" and tries to convey that in her images. Cityscapes with moody moving clouds and vivid illuminated night lights are what really interests her and is reflected in the pictures she creates.