Find volunteers to support your organisation
Date updated: 26/09/2023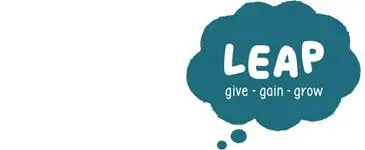 Volunteers from the City of London Corporation are ready to support your organisation. Watch our one minute video.
We appreciate the incredible commitment of voluntary organisations in supporting communities across London. Through LEAP, our employee volunteering programme, we can offer the skills, enthusiasm and experience of our staff to benefit your organisation by providing additional resources matched to your needs.
With LEAP, staff from across the City of London Corporation are provided with up to 14 hours of special paid leave each year, to support and encourage volunteering.
We will listen to your requirements and match your organisation with a volunteer that meets your specific needs, providing professional or practical support either in person or virtually.
If you feel a LEAP volunteer could be beneficial for your organisation, please contact our Volunteering Team.
To be eligible to receive LEAP volunteers, your organisation must be a UK registered charity; constituted group with charitable objects; Community Interest Company; educational institution or local council operating within London.
Full details of the criteria and Terms and Conditions that apply to organisations who participate in the LEAP programme can be found below.
If you are interested in volunteering for a voluntary organisation, please visit our Find Volunteering Opportunities page.
Other support for your organisation.
The City of London Corporation runs several grant-making programmes, supporting our vision for a London where individuals and communities thrive. These include:
View the links above to find out about more about each programme, eligibility criteria, and how to apply.
Criteria for Registering with LEAP PDF (77KB)
Date submitted: 28/04/21
LEAP Privacy Notice PDF (181KB)
Date submitted: 17/11/21
LEAP Terms and Conditions PDF (94KB)
Date submitted: 22/10/20