Date updated: 4/09/2021
The Exploremore App, created in partnership with the City of London, helps people discover interesting parts of our wonderful City.
These tours include photos, pictures and insightful audio from local historians.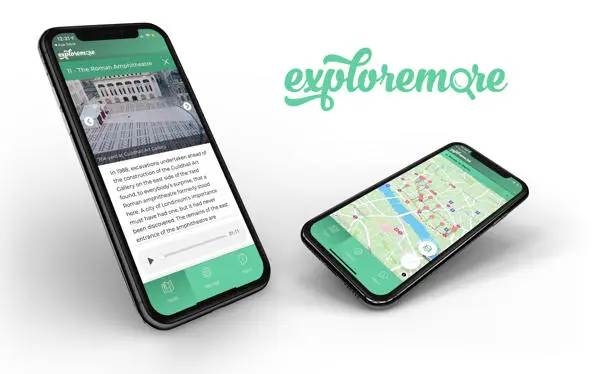 If you are in London or planning a visit when possible, download the 'Exploremore City of London' app to choose the history that you're most interested in discovering. Even if you can't visit in person, you can still tour our great City virtually, from your phone.
How to use:
We helped design this to be very intuitive and easy to use!
Start by selecting the history you are interested in ('Explore Trail').
Click some of the pins (red icons) to discover what's there!
Get moving! If you are in London, why not follow one of the routes, marked with a dotted line for you.
Have a look at photos and listen to the audio to discover more on your interactive journey through the City.
The app is free to download. We hope you enjoy!