Date updated: 20/07/2022
About the Air Quality Strategy
Levels of nitrogen dioxide and fine particles are higher than health targets, so the Square Mile has been designated as an Air Quality Management Area. Poor air quality can harm human health and increase the incidence of cardiovascular and lung disease.
The City of London Corporation's Air Quality Strategy outlines the steps we are taking to achieve better air quality in the Square Mile. Progress with actions in the Strategy are detailed in the annual Air Quality Reports together​ with long term air quality data.
The main aim of the Strategy is for over 90% of the Square Mile to meet the targets for nitrogen dioxide by 2025.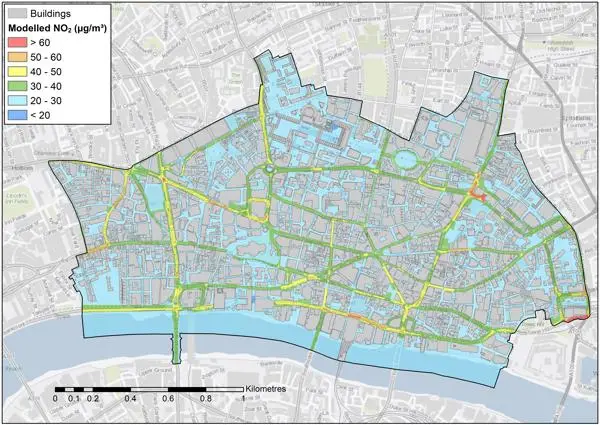 ""These plans will lead to a significant improvement in the Square Mile's air quality. Londoners demand clean air. We are determined to ensure that the City Corporation continues to play a leading role in the UK's drive to meet air quality standards. Our work is already having a positive effect, and we will continue to push for change, embracing new and ambitious approaches to tackling this health crisis.""

Catherine McGuinness, Policy Chair for the City of London Corporation
City of London Air Quality Strategy 2019-24 PDF (5MB)
Date submitted: 16/12/20
If you have any questions or would like to know more please contact us:
Contact the Air Quality Team