How music can help your health and wellbeing
Date updated: 16/12/2022
How music can help with your general wellbeing
Playing or listening to music lowers the body's levels of cortisol, a hormone released as a response to stress, and listening to relaxing classical music before going to bed has been shown to improve sleeping habits. Listening to slow rhythmic music slows brainwaves, inducing relaxing states similar to meditation, and has also been shown to reduce pulse rate and blood pressure.
Playing an instrument is a well-known stress-reliever
Free piano hire
The Barbican Music Library has two electronic pianos available for use, free of charge and we provide headphones in exchange for ID. Pop in during your lunch break or come along one afternoon for a session on the piano - from total beginners to music professionals, all are welcome and our large sheet music collection will cater to your needs regardless of your level. Pianos can be booked for up to one hour per day, either on the day or one day in advance. Any un-booked sessions will be available on a first come, first served basis to all users.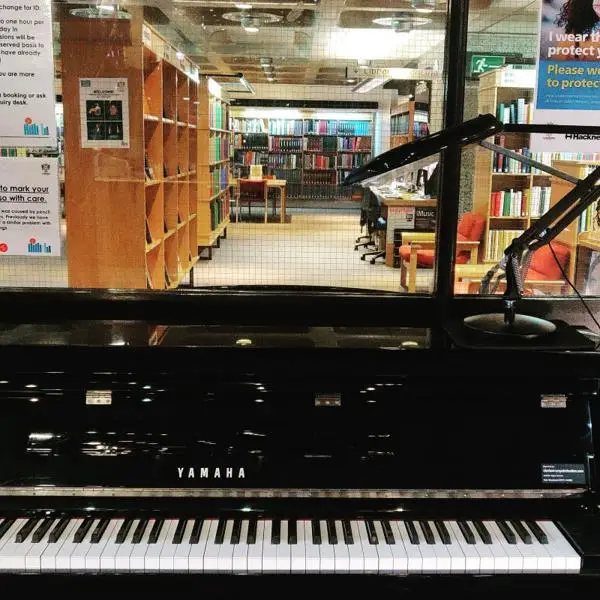 Books on music
We have a large collection of books on music, mindfulness, wellbeing, and psychology. We also have plenty of books in our collection on healthy practice for musicians - including Alexander Technique.
We have a significant collection of books on Music Therapy. Music Therapy helps people whose lives have been affected by injury, illness or disability through supporting their psychological, emotional, cognitive, physical, communicative and social needs. Music Therapists support adults with learning disabilities, those with autistic spectrum conditions, children, adolescents and adults in mental health settings, older people, and those with neuro-disabilities.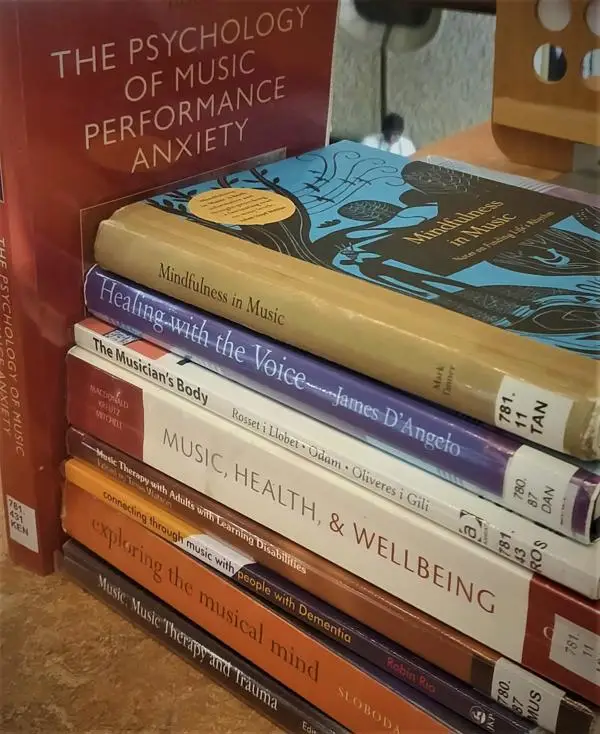 Relaxation CD collection
As well as our thousands s of classical and instrumental music CDs for loan, check out our collection of music specially designed for relaxation. Look out for the pink stickers! Listen to them in our listening booths or borrow them and take them home.