Date updated: 27/06/2022
Collections history
In 1670, the Court of Aldermen commissioned twenty-two paintings to hang in their newly restored Guildhall. These were portraits of the Fire Judges; men who had been appointed to assess compensation claims after the Great Fire of London in 1666. The Corporation of London's art collection grew from this initial commission and now numbers approximately 4,500 works of art. Twenty of the Fire Judges' portraits were damaged in December 1940 when the gallery was bombed during a World War II air raid. Two survived, and you can see the portrait of Sir Hugh Wyndham on display in the galleries today.
The Corporation continued to commission and purchase early portraits of royalty and individual benefactors of the City of London. Surviving works include portraits of William III and Queen Mary (1690) by the Dutch painter Jan van der Vaardt and portraits of George II and Queen Caroline (1727) by Jervas. The collections have since been shaped by bequests from individuals, as described below, as well as acquisitions of new material. The Gallery's first Director, the dynamic Sir Alfred Temple, developed its popular collection of Victorian paintings. Crowds gathered to see Temple's ground-breaking loan exhibitions, filling Guildhall Yard and forming a queue 'reaching...almost to the Bank of England'. Since the Second World War, the Gallery has concentrated on expanding its unique collection of London pictures.
Bequests: 1790s to 1970s
The Boydell Collection
Donated 1793-1800
Alderman John Boydell, former Lord Mayor and a successful publisher, presented the Corporation of London with 28 paintings in the 1790s. These included portraits of military commanders and paintings of naval battles, historical subjects and allegorical scenes. Boydell explained the reasons for his gift, 'First, to show my respect to the Corporation and my fellow-citizens, Secondly, to give pleasure to the public, and Foreigners in general. Thirdly, to be of service to the Artists, by shewing their works to the greatest advantage; and, Fourthly, for the mere purpose of pleasing myself.'
Several of the paintings given by Boydell were destroyed during the Second World War, at the same time as the Fire Judges' portraits. Surviving works include portraits of Admiral Lord Nelson and Admiral Jervis, Earl St Vincent by Sir William Beechey, and John Opie's dramatic Murder of Rizzio (detail right), which caused a sensation when it was exhibited at the Royal Academy in 1787.
The William Dunnett Collection
Donated 1888
An unusual aspect of collection is a small group of Old Master paintings surviving from the bequest made in 1888 by William Dunnett, a City businessman. Dunnett is believed to have spent much of his life at Vicopelago in Italy building up a miscellaneous collection of paintings, antiquities and other items. His collection went on display after his death in the new Guildhall Art Gallery, which had opened to acclaim in 1886. The paintings include a 1655 still life by the Dutch artist Pieter van de Venne and the torso of St Sebastian, which has been attributed to both Francesco Furini and Simone Pignoni.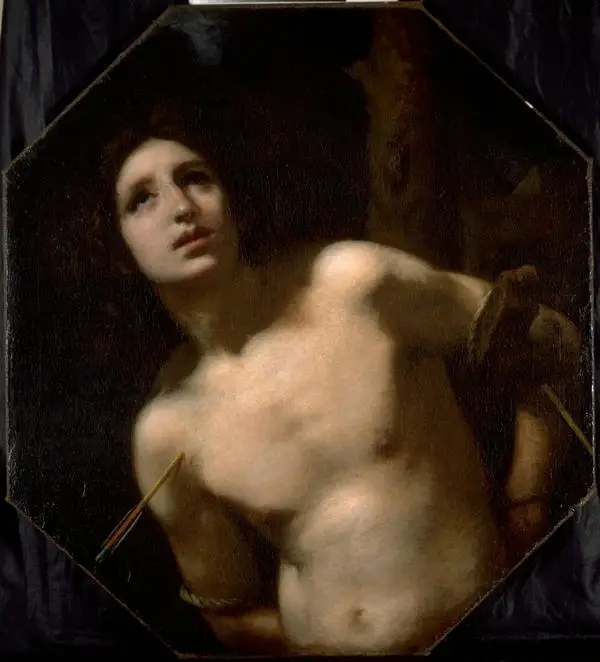 The Charles Gassiot Bequest
Donated 1895-1902
The paintings given to the City of London by Charles Gassiot, a City wine merchant, and his wife Georgiana, form the core of the Victorian collections. Gassiot's first purchase is thought to have been Alma Tadema's The Pyrrhic Dance (above left). The critic John Ruskin famously compared the painting in 1886 to, 'a detachment of black beetles in search of a dead rat', but Gassiot was clearly not afraid to back an emerging artist. Like many newly rich urban businessmen of the time, he also liked to collect rural scenes and paintings of children, including William Collins' The Nutting Party, 1831, a full size sketch in oils by John Constable Salisbury Cathedral from the Meadows (1829-31) and John Everett Millais' portraits of his daughter Effie, My First Sermon (1863) and My Second Sermon (1864).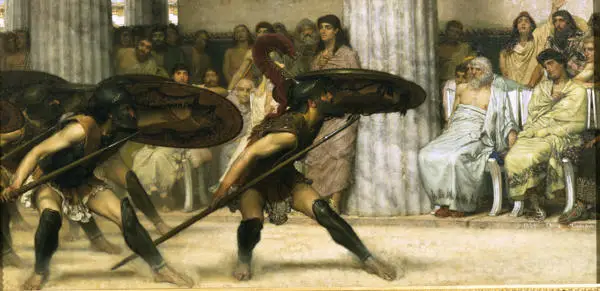 The Wakefield Collection
Donated 1911-1939
Charles Cheers Wakefield was Lord Mayor of London in 1915. As a philanthropist and wealthy oil industrialist, he contributed funds to many charitable causes including The Wakefield Trust, which was set up in his name by Lady Wakefield and continues to operate today. Wakefield supported the Guildhall Art Gallery from 1911 onwards through subscriptions and commissions.
Works acquired by the Gallery with his help include Sir George Frampton's bust of Queen Mary, sculpted as a companion to Frampton's bust of George V, and Holman Hunt's The Eve of St Agnes. In 1927, Wakefield presented the Gallery with Millais's 1849 watercolour version of Lorenzo and Isabella and another royal bust, King Edward VII by Albert Bruce Joy. Between 1936 and 1939 he gave the Gallery its collection of London watercolours by William Alister Macdonald, Henry Pether's Gun Wharf, Tower of London, David Roberts' small watercolour The Lord Mayor's Show at Westminster and a specially commissioned painting by Frank Salisbury, Coronation Luncheon at Guildhall, 1937: The Toast to the King. The Wakefield collection also includes Sir Peter Lely's portraits of Sir Edward Hales and his family, Sir Joshua Reynolds' Pope Paviarius and J. M. W. Turner's delicate watercolour view of Hythe, Wakefield's adopted home town.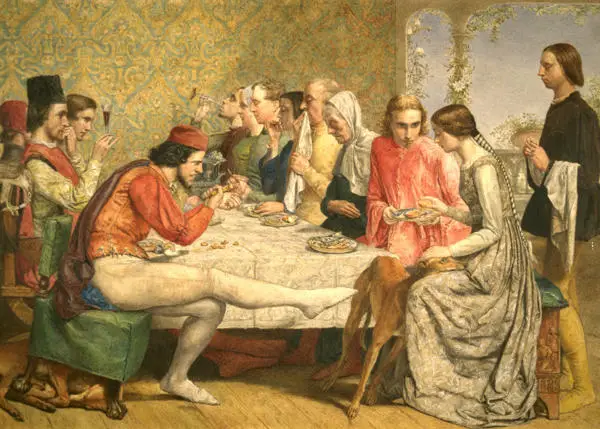 The Sir Matthew Smith Studio Collection
Donated 1974
The Studio Collection of Sir Matthew Smith was presented to the Corporation of London in 1974 by Mary Keene, Smith's model, close friend and heir. It includes over 1,000 of Smith's paintings, watercolours, pastels, drawings and sketches, and offers a unique insight into his creative process.
Smith was born in 1879 to a Yorkshire industrialist but resisted his father's attempts to establish him in the family firm in order to pursue an artistic career. After a period at the Slade in London he joined the Post-Impressionist artists working in Pont Aven in 1908, and later studied at the Atelier Matisse in Paris. He suffered a nervous breakdown in 1922, after serving in the First World War, and his work from this period is characterised by dark and brooding landscape subjects. In subsequent years, he continued to paint landscapes, still life subjects and sensuous nudes inspired by women including Vera Cunningham, Christiane de Mauberge, Madame Monay, Madame Moreau, Madame Riviere and, from the 1940s onwards, Mary Keene. His still life pieces from the early 1950s are stunning, colourful and highly decorative. Smith used oils less from the mid-1950s onwards, due to failing eyesight and poor health, but continued to draw and paint in watercolour until his death in 1959.A changing selection of works from the Smith Studio Collection is displayed in the Gallery, and archived pieces can be made available for viewing by appointment.
Visit our Permanent Galleries page to read more about our Sir Matthew Smith Studio collection.