When the boundaries of the City were more defined than they are today, Temple Bar stood where Fleet Street now meets the Strand. Considered one of the main points to enter the City, it also gave access to that part of London known as Temple, where most legal offices are still situated and from which it gets its name.
Dating from around the 13th century, the early Bar was probably no more than a simple chain across the road, later replaced by a timber gatehouse also including a prison. Badly damaged by the Great Fire of London (1666) a new Temple Bar was built. Reputedly designed by Sir Christopher Wren, the imposing Portland stone arch was completed in 1672. The new design included niches on either flank of the opening on both sides filled with statues of Queen Anne of Denmark and James I on one side and Charles I and II on the other.
The Bar has featured in many ceremonies and processions and has many tales to tell.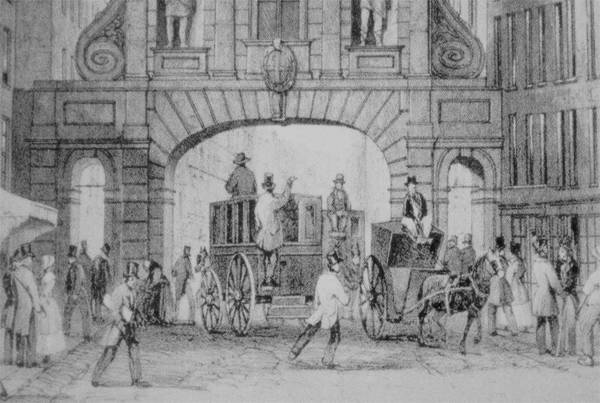 "A row of iron spikes, used to display the heads of traitors throughout the 18th century, stood on top the main arch."
In the 19th century, the Bar was removed to allow easier traffic flow and to make room for the new Royal Courts of Justice. It was taken down, brick by brick, each stone was numbered, and it was eventually re-erected at Theobalds Park in Hertfordshire.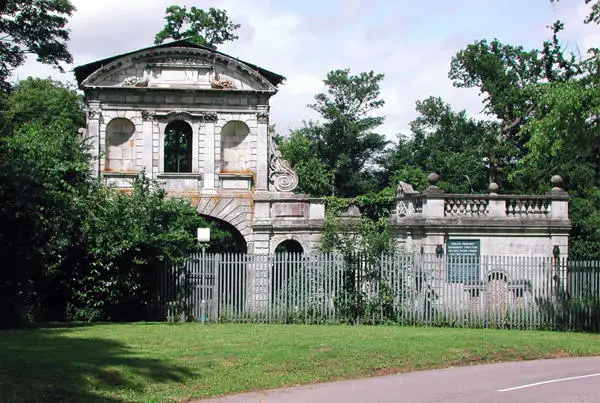 In 1976 Hugh Wontner, Lord Mayor in 1974, established The Temple Bar Trust with the intention of returning the Bar to the City. The Trustees were drawn from members of the City of London together with others involved in the preservation of the nation's architectural heritage, including several livery companies. In 1984 the Temple Bar Trust became owner of Temple Bar and permission was granted for the removal of the Bar from Theobalds Park. The reconstruction and restoration was completed in 2004 placing Temple Bar back in the City, in Paternoster Square, near to St Paul's Cathedral.