Finsbury Circus Gardens project
Date updated: 23/11/2022
The City of London Corporation is bringing forward proposals that will improve Finsbury Circus Gardens and introduce a new pavilion building that will be used as a café, restaurant and a new Park Office for the City Gardens team.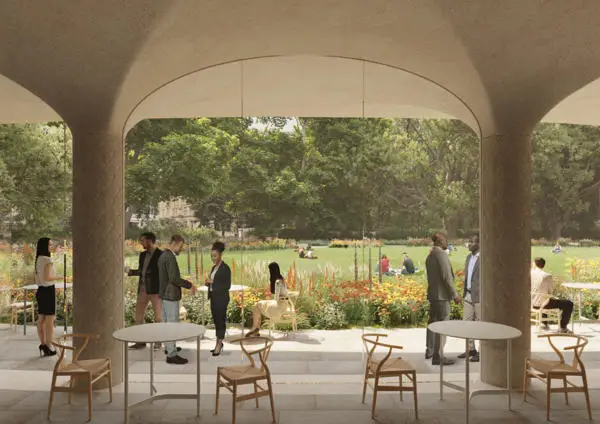 About the project
Finsbury Circus Gardens is the largest public open space within the City of London. Over the last decade much of the Garden has been used by Crossrail for the construction of the nearby Elizabeth line's Liverpool Street station. This project is now an opportunity to enhance its character as a green haven for people and wildlife.
We are keen to respond to the increased demand for access to public green spaces following the COVID-19 pandemic. As a result, we want to ensure Finsbury Circus Gardens fulfils this demand for local workers, visitors and residents.
The proposals will retain and celebrate the heritage of the Gardens and improve the landscape setting for current and future generations.