The City Information Centre (CIC) is London's only independent tourist information centre.
​Get friendly, multilingual advice on everything there is to see and do in London and beyond from our expert advisors. Find out about which attractions are open, how you can book, popular walks and itineraries, free activities for the family and much more.
Whether you need directions, information about the latest events or suggestions for days out, including city walks, come and speak to the team. They can provide inspiring ideas on how to get the best out of your trip in London and further afield.​​​
Free Wi-Fi available
Plan ahead with us and buy your tickets in advance
Discounted tickets
Guided walks
Oyster card
Discover wider London and elsewhere in England
Modern Architecture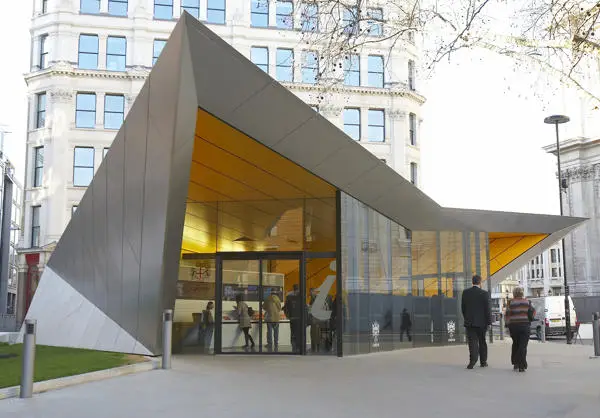 This low, sharp building has a strong visual character unlike anything else in the City. Its form evolved from analysis of pedestrian flows across the site at the north end of Millennium Bridge. Winner of 2009 RIBA Award for Architectural Excellence.