Date updated: 6/09/2023
To improve the quality of service that we provide to residents, we carried out a review of our customer service functions across housing and repairs. We asked Pennington Choices to carry out an independent review of our customer service and repairs functions and they made 24 recommendations for improvement.
This project started out under the title of 'Customer Service and Repairs Review', and is now being taken forward under a new identity – the Resident Focus Project. This name was chosen to reflect our aim to better meet the needs and aspirations of our residents and improve their satisfaction with our services.
We have now set the timescales for each recommendation to be implemented, and created an action plan which we will use to track our progress. The recommendations document has been updated and you can view this below. It tells you what has been completed, what is currently in progress, and what is yet to begin. This will be updated and published monthly.
We will provide monthly summaries of our progress and you can read the first (June 2023) update below. The next update will be published at the end of July 2023.
In early July, we will also publish a summary of the review findings and the feedback received from residents and other stakeholders during the workshops.
If you would like to be kept updated on this project, please sign up to our communications channels, including the newsletter and social media, on the Housing Communications page, or come back to this webpage for updates.
New Service Standards in a range of areas are now drafted and will be finalised in September
We are finalising the new Performance Dashboard, which will give details of performance across Housing and Repairs; this will be ready in early September
TPAS (Tenant Participation Advisory Service) has been appointed to help us create a new resident involvement plan and associated processes, to improve resident influence on service delivery
We have appointed TPAS, the tenant engagement experts, to assist us in creating our new Resident Involvement Strategy. This will set out how we aim to improve the way we involve and listen to residents, and better enable them to influence the services we deliver
A summary of the review's findings, including the feedback received from residents, Members and staff, has been published on the web page
A training needs analysis has been completed by job type and this is going to be added to the updated training plan for the Housing Team. Training to be prioritised includes customer service, communications skills, equality and diversity and effective complaints handling
Nine of the eleven new Service Standards have been drafted and will be finalised in August
New policies are being drafted and many are on track to be approved at Committee in the Autumn of 2023. The new policies drafted so far include Tenancy Management, Fire Safety, Leasehold Management and Repairs
We are finalising our improvements to intranet resources for staff, which tell them which team or individual is responsible each part of the Housing Service, to help them when resolving residents' queries. Work has also started on improving our induction process for new staff
Walkabouts and drop-ins have been reviewed and a new schedule created, which will be published shortly and take us well into 2024
Our performance indicators have been finalised and a draft 'dashboard' is being evaluated at the time of writing, which will be finalised by the first week in August
Discussions have begun about the recommended central contact centre function. Staff will be involved in these discussions in August 2023 before options are finalised
The Customer Service and Repairs Review has been given a new identity – the Resident Focus Project. Future communications will appear under this branding, to help you keep track of the work being done following the external review. Please look out for our new logo on future updates and in the '@Home' newsletter and magazine.
A project plan has been finalised and timescales allocated (this will be updated regularly and will appear on this page)
A project group has been initiated, with colleagues across Housing and Repairs taking part
Work is well underway on several recommendations and some have already been completed
A list of 'missing' policies has been compiled and work has started on drafting these
Six new Customer Service Standards have been drafted, including Antisocial Behaviour, Home Ownership, Repairs & Maintenance and Allocations & Lettings. A total of twelve new standards will be introduced, which explain what residents can expect from us in key areas of housing and repairs customer service
A suite of Key Performance Indicators (KPIs) and associated 'scorecards' have been developed and finalised, monthly performance tracking will start in July. This information will be used to report in more detail to residents on the Housing Service's performance. It will also be scrutinised by senior managers, the Executive Director and Members
Significant progress has been made on the new Housing Management Strategy, which is due in October 2023
In July, we are carrying out a skills and training assessment for all staff in Housing, to identify training and development needs aimed at improving the customer service you receive as residents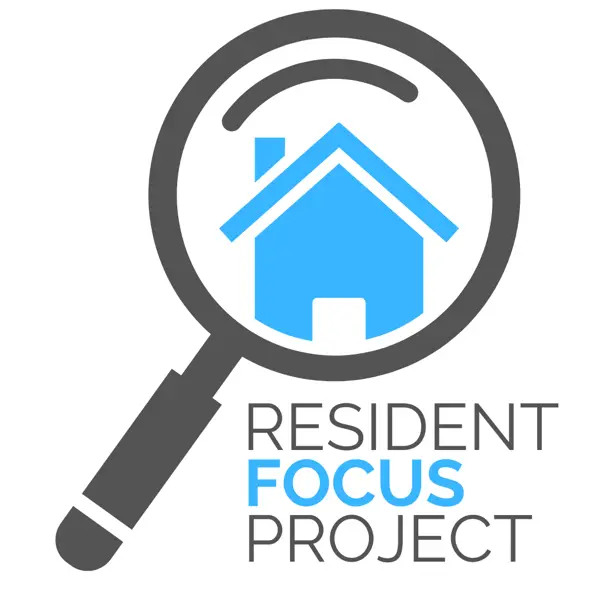 Customer Services Review - Recommendations PDF (200KB)
Date submitted: 29/06/23
Summary of findings PDF (150KB)
Date submitted: 19/07/23