London's Equity Capital Markets Ecosystem
Date updated: 17/05/2022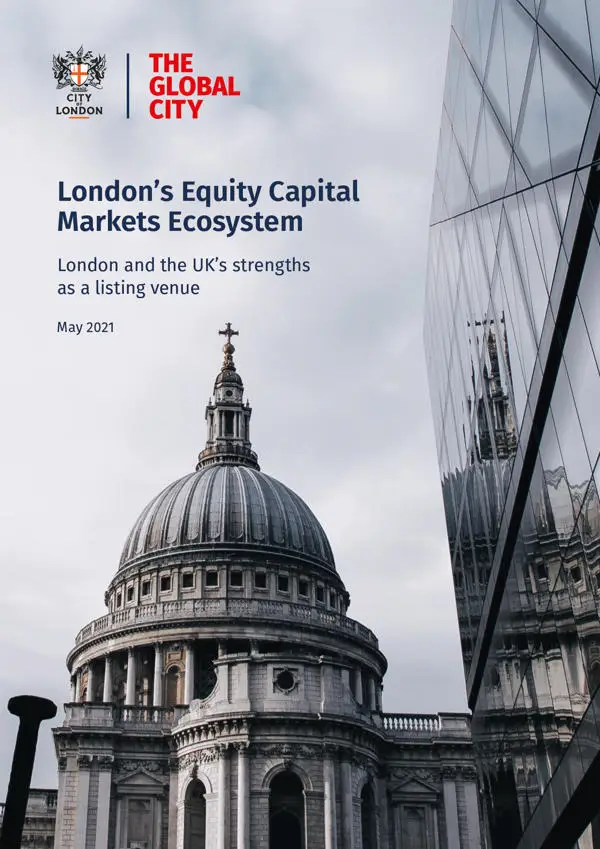 'London's equity capital markets ecosystem report', published by the City of London Corporation, details London and the UK's strengths as a listing venue and scopes some of the future opportunities and challenges for raising equity in London.
Following a turbulent year for capital markets globally, London has demonstrated immense resilience for raising equity. £51.2bn in equity capital was raised on the London Stock Exchange in 2020, representing 6% of global equity capital raised.
The ability to raise equity is a crucial building block for a vibrant economy, delivering much-needed funding for a range of businesses in the UK and across the world.
The UK Listing Review, chaired by Lord Hill, was launched as part of a plan to strengthen the UK's position as a global financial centre. It highlighted areas of work to improve the capital's competitive position. London will have a pivotal new role in attracting listings, so this is a good time to reflect on the strengths, opportunities and challenges that will ensure London's position as a premier listing venue.
London has inherent strengths as a listing venue that form a competitive offer for prospective issuers to ensure a successful equity capital-raising journey.
And London has a new direction towards attracting listings in the coming years.
London's Equity Capital Markets Ecosystem