Our global offer to business
Date updated: 5/17/2022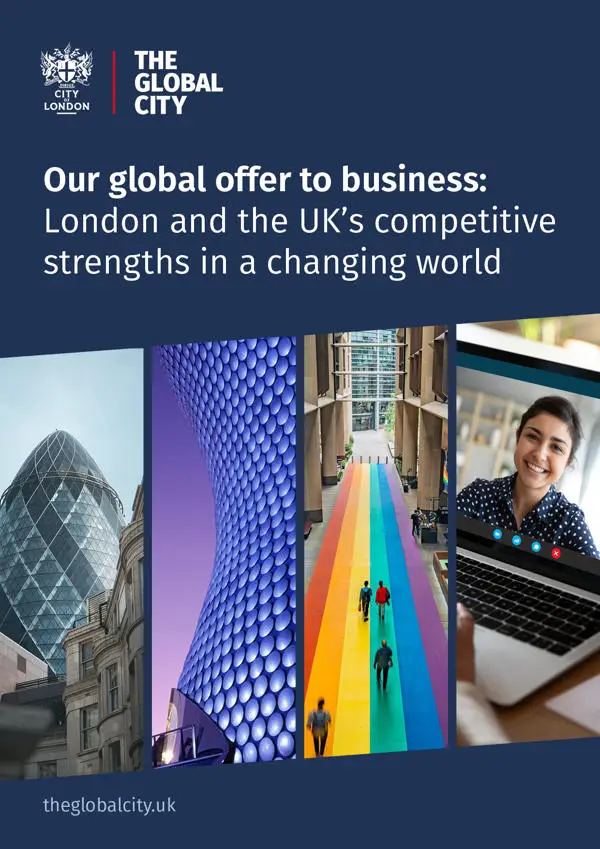 Our global offer to business: London and the UK's competitive strengths in a changing world
The UK has a long history as a world leader in financial and professional services. But we are in a time of economic uncertainty and world upheaval. Seldom do we see such a dramatic pace of change as we do now. How can the UK use existing strengths to adapt to current challenges and longer-term business environment changes? What are the shortcomings that we need to address, now more urgently than ever? What are we doing better than other international financial centres? And what can we learn from our international counterparts?
Our new research report is a central building block to ensure the long-term competitiveness of the UK. It also evidences London and the UK's world-leading competitive offer as an international centre for financial and professional services (FPS).
London and the UK continue to perform consistently well across all measures – with the strongest overall competitive offer.
Other major financial centres lead on some individual measures. Our world-leading competitiveness is built on longstanding strengths accelerated by a commitment to innovation. UK financial and professional services benefit from the most globally connected market, exceptional skilled talent, access to capital, and regulatory and government support.
The market advantages are underpinned by location benefits: time zone, physical and digital connectivity, and fantastic quality of life and cultural offer.
London and the UK's competitive offer includes:
A one-of-a-kind innovative ecosystem
The most globally connected market
Physical and digital connectivity
Exceptional skilled talent
Forward-thinking regulators
Our global offer to business: London and the UK's competitive strengths in a changing world