Date updated: 7/01/2022
Family activities
Sign up to our Monthly Family Newsletter to receive information on family-friendly events and activities at Guildhall Art Gallery and London's Roman Amphitheatre.
Second Saturday
On the Second Saturday of every month we run themed family events. A revolving programme of family activities may have you heading into the Roman Amphitheatre and hearing tales of Roman conquests, or creating crafts from the Victorian paintings surrounding you. Under 12s can visit our exhibition Inspired! for free, and on the second Saturday of the month are also able to bring an adult in for free.
This Second Saturday 9 July we have a whole host of activities inspired by the artworks and stories in our Inspired! exhibition. We'll be making comic book storyboards on the iPads, there will be a family tour of the exhibition, and storytelling.
Find out more and book your place now.
Upcoming dates for the diary:
You can join our Second Saturday session at any time between 11am to 3pm. Entry is free and included in our general admission ticket. Booking is advised but not essential.
Hadrian's Holidays: Roman London Family Quest
From 10 to 17 August, travel back in time with our Roman London Family Quest. Visit three unique sites, Guildhall Art Gallery and London's Roman Amphitheatre, London Mithraeum Bloomberg SPACE, and the Bank of England Museum, to enjoy creative family activities, and complete your quests to win a prize.
Activities to do at home
While we were closed, we were running our Second Saturday events on Facebook. Previous livestreaming events are available to view on our Facebook page.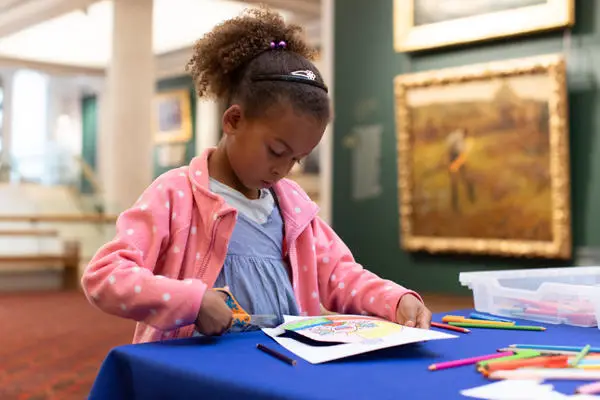 Online storytelling
For families with under-fives, head to our Facebook page to watch the recordings of stories inspired by our artworks.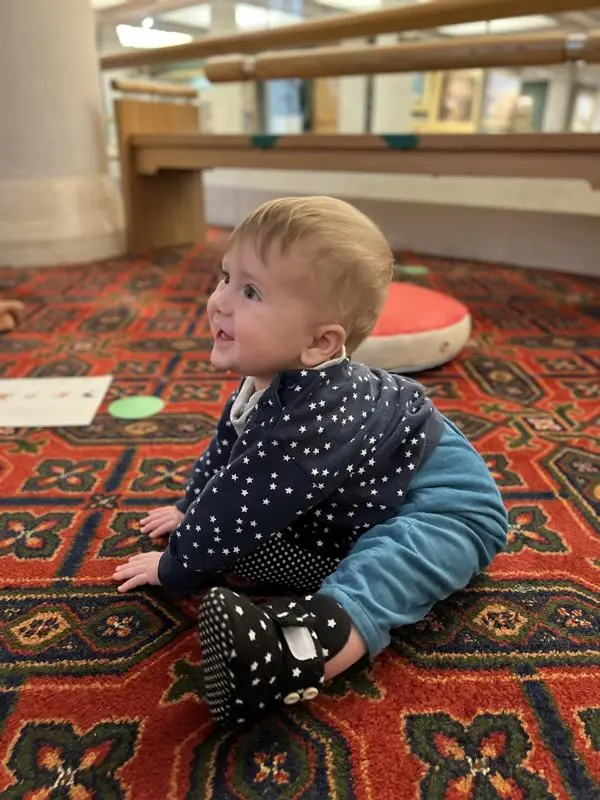 Free resources to download
Christmas Gift Tags PDF (526KB)
Date submitted: 12/01/21
Make an origami hat PDF (1MB)
Date submitted: 10/30/21
Make Your Own Hat Activity Pack PDF (1MB)
Date submitted: 7/07/20
Tower Bridge by Uzo Egonu PDF (973KB)
Date submitted: 10/01/21
Noël Coward colouring sheets PDF (557KB)
Date submitted: 8/24/21
Noël Coward paper doll PDF (160KB)
Date submitted: 9/15/21
Play Hubbub PDF (195KB)
Date submitted: 7/21/21
Design your own Wampum belt PDF (609KB)
Date submitted: 7/21/21
Soap Carving Activity Pack PDF (399KB)
Date submitted: 6/28/21
Make your own theatre curtains PDF (763KB)
Date submitted: 6/04/21
Take the City With You PDF (548KB)
Date submitted: 5/26/21
Make Your Own Amphitheatre Collage PDF (306KB)
Date submitted: 5/06/21
Make your own Roman coin Activity Pack PDF (363KB)
Date submitted: 4/07/21
Battling Boudicca Activity Pack PDF (220KB)
Date submitted: 3/11/21
Create your own gladiator mask PDF (306KB)
Date submitted: 2/11/21
Make your own Art Detective Dice activity pack PDF (1.6MB)
Date submitted: 1/08/21
Make Your Own Roman Baths PDF (103KB)
Date submitted: 1/08/21
Make Your Own Roman Gateway PDF (134KB)
Date submitted: 12/18/20
Create your own Amphitheatre diorama PDF (410KB)
Date submitted: 11/09/20
Black History in Art PDF (3MB)
Date submitted: 11/09/20
Vivacious Victorians Party Pack PDF (3.2MB)
Date submitted: 10/09/20
Make Your Own Hat Activity Pack PDF (1MB)
Date submitted: 7/07/20
Roman Food Activity Pack PDF (200KB)
Date submitted: 7/09/20
Architecture of London Activity Pack PDF (1MB)
Date submitted: 7/07/20
Roman Architecture Activity Pack PDF (300KB)
Date submitted: 7/07/20
Roman Emperors and Empresses Activity Pack PDF (700KB)
Date submitted: 7/09/20
The Enchanted Interior Activity Pack PDF (4MB)
Date submitted: 7/08/20
Make your own police hat - Activity PDF (1.9MB)
Date submitted: 7/02/20
City of London Police - Invent your own ambulance PDF (200KB)
Date submitted: Invalid Date
Going for Gold PDF (150KB)
Date submitted: 12/09/21
Colour in your own City of London Police helmet PDF (100KB)
Date submitted: Invalid Date