Do more than just recycle!
Date updated: 25/07/2023
Invest in Circular Economy
What is Circular Economy?
The circular economy is a model of production and consumption, which involves sharing, leasing, reusing, repairing, refurbishing and recycling existing materials and products for as long as possible. Looking beyond the current take-make-waste model, a circular economy aims to redefine growth, focusing on positive society-wide benefits.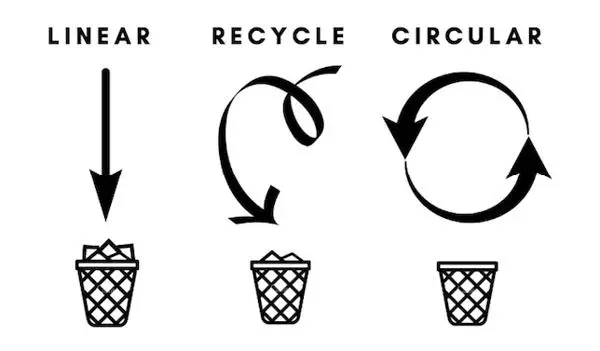 The world population is ever growing and at the same time it is draining out the Earth's natural resources at an alarming rate. The growing human need for food, water, housing, clothing, and recreation take a heavy toll on the environment. This is why we must shift to a circular economy.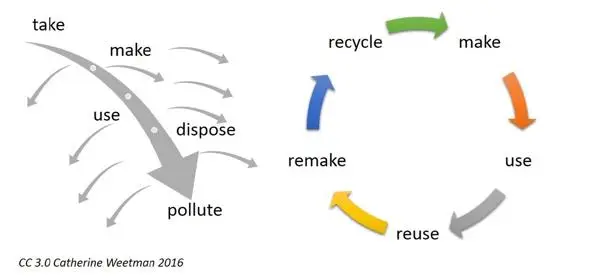 The circular economy needs joint efforts by entrepreneurs, researchers, industries, consumers, government, lawmakers, and authorities - but most of all it needs innovation!
You can promote much-needed change in our society if you learn how to think innovatively.
What does this means for the City of London?
The City of London can experience high quantities of waste in comparison to recycling; as well as litter, air pollution, and excessive material consumption.
Thus, it is crucial for the City of London Corporation to support City businesses, residents and visitors in making sustainable choices; about the minimisation, transport and management of their waste, the re-use, repair and manufacture of items, basing energy on renewable sources, minimising harmful emissions, protecting biodiversity, procuring/acquiring items with minimal environmental impact, reflecting the City Corporation's role as Waste Planning Authority (WPA) for the Square Mile.
How circular are you?
Download the PDF and find out how you can improve your recycling and help the environment.
Circular Economy Accelerator PDF (5MB)
Date submitted: 12/10/21
Every little action counts
Reduce single-use plastics
Always carry reusable bags, bottle or coffee cup, cutlery and straw. Plastic Free July has some great simple steps to help you get started.
Drinking fountains
Our interactive map helps you find water fountains in the City to refill your water bottle
Most of Network Rail's stations have drinking fountains
The Refill app will help you find which shops and restaurants providing free water refills
Look out for plastic free shopping
Reducing your personal plastic waste can seem a little daunting when you don't know how. That's why we've come up with a list of local plastic free City of London shops:
Bulk shops
Get Loose - Hackney City Farm, E2 8QA
Re-Store - Hackney Downs Studios, E8 2BT
Cosmetics
Lush - Liverpool Street & 107 Cheapside
Package free shopping
Package free veg
Borough Market - Southwark Street
Unpackaged refills
Planet Organics - Spitalfields
Please note
This is not a fully comprehensive list and this list is not a recommendation by the City Corporation.
Find out more about how you can help