London Recharged: Our Vision for London in 2025
Date updated: 18/05/2022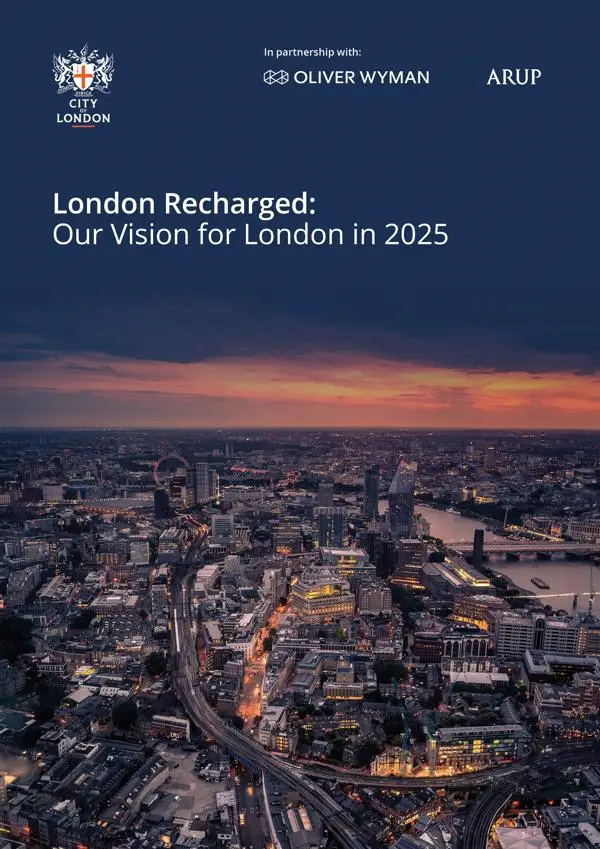 The COVID-19 crisis has significantly disrupted traditional working patterns and accelerated technological trends. With the right action, London will emerge from the pandemic crisis stronger than it entered. This report is a call for action by business, government and academia to work together to ensure medium term recovery for London and the UK. The report reaffirms London's existing strengths and shows that London's future success will depend on collaboration, innovation and sustainability.
Our recommendations cover five key themes:
Curate innovative ecosystems
Enable businesses of all sizes to flourish
Open London's opportunities for all
Invest in sustainable infrastructure
Inclusive and outward looking city for the UK and the world
There are deep dive case studies on innovation in legal services and the evolution of London's built environment.
As well as looking at the future for London the report's findings will apply to other major urban centres in the UK. Contributors include Google, Microsoft, Tech Nation, Freshfields Bruckhaus Deringer, CMS, Ignition Law, Simmons Wavelength, Simmons & Simmons, The Law Society and Capital Enterprise.
London Recharged: Our Vision for London in 2025 PDF (5MB)
Date submitted: 19/10/20