India - UK Capital Markets Working Group
Date updated: 18/05/2022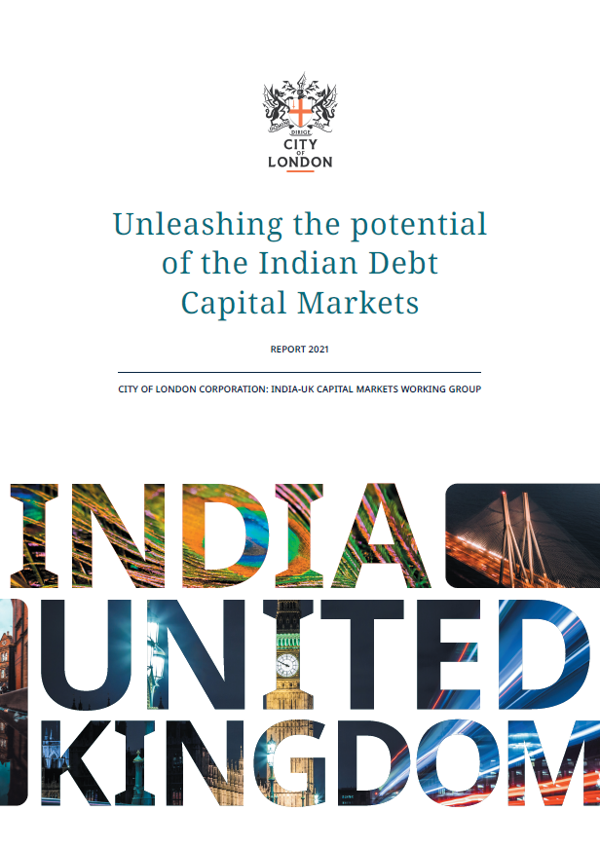 Robust capital markets, including the corporate bond market, are essential for reviving economic growth, in India and worldwide. The ability to raise equity is a crucial building block for a vibrant economy, and an important source of funding for business.
As we look to kickstart a strong economic recovery, private capital has a critical role to play in helping us "build back better", especially given the huge fiscal challenges resulting from COVID 19.
The City of London Corporation India-UK Capital Markets Working Group (CMWG) has been established to assess and help address the market and policy barriers impeding the realisation of the potential for capital markets to finance India's growth and development. The purpose of the CMWG is to examine trends in capital markets development and identify factors that will encourage the growth of a vibrant and resilient capital market in India.
The group's first report Unleashing the Potential of Indian Debt Capital Markets pinpoints the changes that will encourage further development of a vibrant capital market in India, in addition to assessing the overall development of India's capital markets. The report provides a series of recommendations focused on increasing the depth of the corporate bond markets in India.
This includes how to deepen the domestic and offshore corporate bond market for India in a post-pandemic world, as well as transforming it into a competitive source of financing for issuers and an attractive investment for a wide range of investors.
Unleashing the potential of the Indian Debt Capital Markets
Date submitted: 30/06/21