Date updated: 5/18/2022
Self-guided walk
Step into the medieval City of London and discover the people and places that defined the Square Mile in the Middle Ages c. 1066 – 1500.
The full walking trail includes 21 things to see along the way. Download the PDF below or pick up a printed copy at the City Information Centre.
The Medieval City: Self-guided Walk PDF (2.2MB)
Date submitted: 1/18/22
Throughout the City you can find reminders of our medieval past – if you know where to look.
In the Middle Ages, (c 1066-1500) the City of London was the centre of commerce and trade, with its own independent government led by the elected mayor. Around 80,000 people lived within the City Walls, and the City was full of narrow and twisting streets. Did you know that many of the City streets and passageways that we walk down today follow the same layout as the medieval City?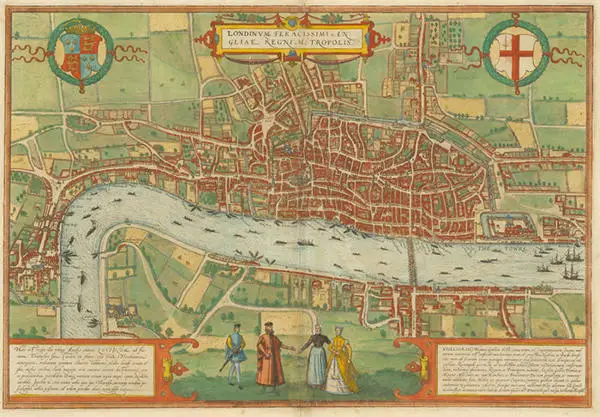 Discover magnificent stone buildings that survived the Great Fire of London in 1666 including Guildhall, several churches and the Tower of London. Explore where medieval Londoners built wharves and warehouses to replace the Roman wall along the Thames, reclaiming land from the river, and shaping the shoreline into the one we know today. See medieval brickwork within the City Walls.
There are two versions of this trail. Start from City Information Centre to Guildhall (taking approximately 2 hours) or continue on from Guildhall for another 45 minutes for more medieval sights, including the impressive Priory Church of St Bartholomew.